Orange County Family Lawyer
Protect Your Family, Future & Financial Security - Call
(714) 888-4830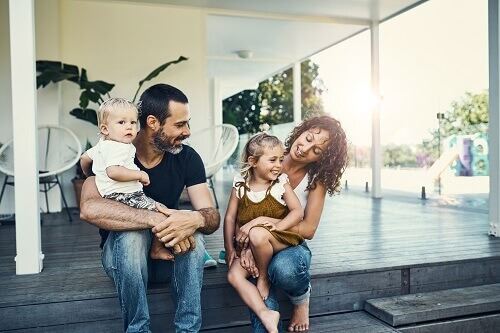 The ending of a marriage can be a devastating experience. When two people pledge to each other in such fashion, they generally expect it to be a permanent relationship, one in which they have invested an immense amount of love, time, money, and energy. Therefore, when a married couple decides the time has come to part ways, the process can be incredibly painful, expensive, and lengthy. It becomes even worse when there are shared children, properties, businesses, or finances involved. Our Orange County CA divorce lawyers can help in the following areas and more:
Trust a lawyer with a complete understanding of Orange County family law. The Law Offices of W. Douglas McKeague has practiced family law serving Orange County, CA for over 35 years. Contact our firm today!
With our legal team on your side, you can rest assured our family law lawyers in Orange County, CA will be your personal advocate during every aspect of your case. Allow us to be your guide during this legal process so you and your family can confidently turn the page to a new chapter of life in Orange County. Our firm has over 35 years of experience navigating the family law courts, and we draw on all our resources to obtain favorable results for any and all of our clients. Our Orange County family lawyers will take what is an undoubtedly unfortunate time and focus on delivering a resolution as seamlessly as possible.
Exclusively Practicing Family Law Serving Orange County, CA
Experiencing a divorce or other family law matter can be a painful and complicated process to endure. The last thing you want to face during this time is a complex legal maze to navigate, with forms to fill out and file. Our Orange County family law firm can come alongside you and lead you through this ordeal so you can get through it as quickly and painlessly as possible.
Hire The Law Offices of W. Douglas McKeague Today!
At The Law Offices of W. Douglas McKeague, our family lawyers are proud to offer high-quality representation at an affordable rate. Our lawyers know you are experiencing an emotionally painful time, and it is our mission to provide you and your family with knowledgeable and efficient legal counsel until your legal matter is resolved. Protect your family's rights with a family law firm committed to offering world-class service for every client.
Our family lawyers are here to listen and guide you toward the best possible resolution to your family law case in Orange County, CA. Call (714) 888-4830 to schedule a free consultation!