Why Hire The Law Offices of W. Douglas McKeague?
Providing Orange County Sound Counsel in Family Law for Over 4 decades
Every client that we have worked with has been at a particularly crucial crossroads in their life. If you are in need of legal representation for a divorce or family law matter, you are most likely experiencing overwhelming emotions.
We completely understand that you may be under a tremendous amount of stress and a weight of anxiety. At The Law Offices of W. Douglas McKeague, our Orange County family law attorney has the experience and skill to help alleviate your legal burdens so that you and your family can experience some peace of mind.
We strongly believe that our level of experience is one of our greatest advantages to you. Our firm also exclusively practices family law because we believe that when it comes to family, you deserve the best possible legal representation.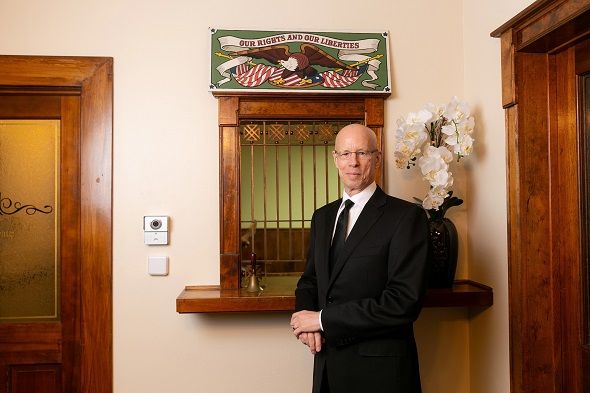 The Benefits of Working with The Law Offices of W. Douglas McKeague
Our lead attorney: W. Douglas McKeague takes your legal matters personally. As a family law office, we have exclusively limited our practice to issues solely regarding divorce and family law. By focusing our area of representation, we are able to offer tailored legal counsel to every client.
Our Family Law Firm is Known for:
Top-tier legal representation backed by more than 4 decades of trial experience.
High-quality services at reasonable and affordable rates.
An ability to negotiate settlements out of court whenever possible.
Devotion to personally managing every case.
We Offer Compassionate, Effective & Assertive Legal Counsel
Just like each family has different needs, no divorce case will be exactly the same. We strongly believe that there is no cookie-cutter solution to any family law matter.
We welcome any challenge that your case may bring and can utilize our effective problem-solving skills to help you reach a collaborative and mutual agreement with your spouse or other family members.
We want every client to walk away from this legal process with peace of mind. We wouldn't be able to do that if we weren't truly offering legal counsel that has been personally tailored to fit your particular situation. Our legal team is devoted to providing compassionate legal guidance to you and your family, as well as, provide assertive trial representation when necessary.
Contact The Law Offices of W. Douglas McKeague Today. We're Ready To Help You!
Divorce or family law issues have a high risk of becoming contested legal issues. Don't put your family at risk of additional heartache or stress. Hire a professional to take the mystery out of your family matter so that you can move forward in life, free of legal worry.
If you wish to get started on your legal process, contact our firm online or call (714) 888-4830 today to set up a free, confidential case evaluation.
"I would highly recommend Doug if you ever need a divorce attorney."

My divorce had some very unique and complicated issues that Doug has never dealt with in all his years of practicing. We even ...